ABOUT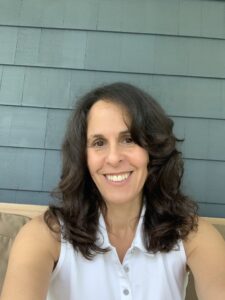 Julie Learner works with adults and children of all ages to achieve their best life possible. Powerful performance and life success don't come easily; rather, they are a direct result of true commitment and hard work. While personal strength comes from within, it is the people around us—our community—who comprise the support system necessary to remind us that we are not alone on the journey. Julie helps people find the support they need—and for many people, having a guide on the journey can make all the difference.
Julie works with men, women, adolescents, and children of all ages, beginners and experts, from all arenas of life. She has assisted teens working to improve their ACT scores, adults needing to lose 50 pounds or more, Olympic and other high-level athletes pursuing a record-setting performance, younger athletes developing self esteem, patients with chronic illness seeking full lives, and widows struggling to put together new lives, to name a few.
Using a blend of relationship-based and cognitive behavioral therapy (CBT), Julie wears both therapist and coach "hats," tailoring her approach to the individual. She sees some clients for strictly mental health issues and others for solely performance coaching related to athletics. Julie observes through both lenses, assisting not only in development of greater success for the individual but also greater happiness and joy throughout his or her journey.
Julie does not offer shortcuts around the pain and struggle associated with the important work of overcoming obstacles and achieving success. Grounded in this solid foundation of research and theory-based frameworks, Julie uses a creative approach that focuses on personal empowerment, relationship building, and developing authentic self esteem in order to achieve success—whether in sports, performance, or life. By teaching the art of positive mental energy, Julie assists in goal setting that enables people to take action and create true change while following their own moral compass.
JULIE'S BACKGROUND
Julie holds a bachelor's degree from the University of Michigan, Ann Arbor, Michigan; a master's in teaching from National Louis University in Evanston, Illinois; and a master's in social work from Loyola University in Chicago. In addition, she has studied with several alternative practitioners in the area of energy medicine and healing. Julie has raised three children, now in their twenties, and has been married for 28 years.
Julie is dedicated to the journey of the athlete in her life and the lives of those with whom she works. Using the archetype of the Athlete, she helps each client find his or her "Inner Athlete", exploring the values of commitment, dedication, discipline, and integrity. These qualities, when applied to growth and change in one's life and/or sport, allow those who work with Julie to shine their brightest and reach a higher level of success and joy in life, career, and relationships.
SHARE THIS PAGE ON SOCIAL MEDIA: