Julie Learner provides therapy to adults and children of all ages to achieve their best life possible. Powerful performance and life success don't come easily; rather, they are a direct result of true commitment and hard work. While personal strength comes from within, it is the people around us—our community—who comprise the support system necessary to remind us that we are not alone on the journey. Julie helps people find the support they need—and for many people, having a guide on the journey can make all the difference.
---
Media and Interviews

Growing Champions for Life, with David Benzel
May 2021
Five Secrets to an Athletic Quantum Leap
---


Minding The Gap Blog
March 29, 2021
Why Is My Anxiety Higher Than Ever?
---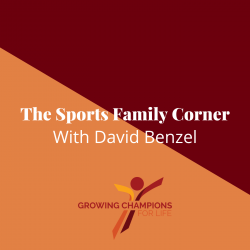 The Sports Family Corner Podcast with David Benzel
May 25, 2020
5 Secrets to an Athletic Quantum Leap – Interview with Julie Learner
---


Motherwell Magazine
This Week in Parenting – Featured Parenting Expert Julie Learner
This Week in Parenting – Featuring Parenting Expert Julie Learner – Sept. 2020
---