PERFORMANCE COACHING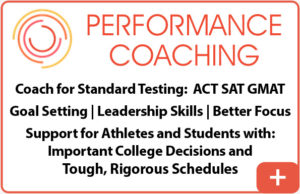 Performance in all areas requires the discipline of an athlete.  Julie helps people working  to succeed in other pursuits besides athletics, coaching them to treat all of their endeavors as an "athlete".  Attacking a project of any kind with discipline, strong determination, passion and structure allows for great success in many ways. Julie does not offer shortcuts around the pain and struggle associated with the important work of overcoming obstacles and achieving success. As a therapist, Julie assists people on this path with compassion, patience, enthusiasm and assistance in focusing on their best possible growth and rewards.
SOME BASICS:
Sessions last 30 minutes to an hour.
Online sessions are held frequently to accommodate distant clients as well as busy schedules.
---
Share this content…