SPORTS THERAPY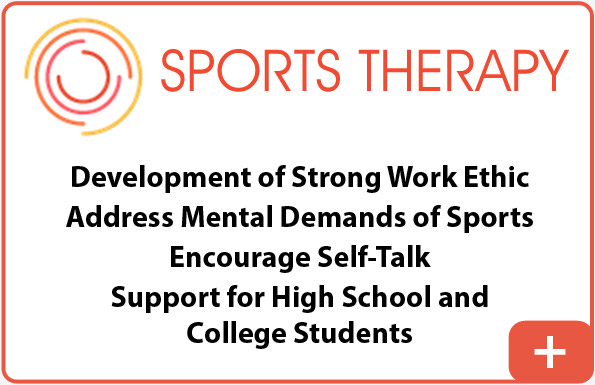 To be a successful athlete, several mental skills are necessary. Intense focus, the ability to stay present in the moment, and the strength to block outside distractions and influences are just a few essential qualities. Understanding these concepts and building the skills to do this consistently requires guidance and sports therapy. Julie Learner is a guide and coach for athletes, assisting in mental training that works in tandem with heavy-duty physical training. Focusing on values such as integrity, discipline, commitment, and dedication, Julie begins the conversation with specific goal setting and creating a plan of implementation to promote growth and change. A strong positive attitude and creative expression are encouraged and taught where appropriate.
Julie does not offer shortcuts around the pain and struggle associated with the important work of overcoming obstacles and achieving success. She provides athletes with a toolbox of options that can be used to make choices about their thoughts and feelings and how to best handle them both on and off the playing field. Some of these tools include visual imagery, mantras, and metaphors that assist athletes in changing mental frameworks, allowing them to get "out of the box" and perform more intuitively, in a way that may not have previously seemed possible. Through sports therapy, Julie teaches athletes to let go of the outcome and passionately attack the path ahead by focusing on the process. Julie works with athletes of all levels, from beginner to elite.
SOME BASICS:
Sessions last 30 minutes to an hour.
Online sessions are held frequently to accommodate distant clients as well as busy schedules.
CONTACT JULIE FOR FEES AND AVAILABILITY
---
Share this content…